Today, we're incredibly excited to announce our partnership and integration with commercetools, a world leading digital commerce platform.
As an e-commerce focused headless CMS, our primary goal has always been to provide the best content management solution for e-commerce businesses. A solution that not only makes everyday content management straightforward, but also provides solutions to more complex problems such as personalisation, advanced content planning and visual previews.
LexasCMS takes a unique approach to content management. Their laser focus on e‑commerce combined with personalization and easy to use tooling for content creators is a perfect combination for modern e-commerce businesses looking for maximum flexibility, ease of deployment and client impact.

Christopher Holley - Global Director, ISV Partnerships at commercetools
We believe that building strong partnerships with both integrators and technology providers, such as commercetools, is fundamental in enabling us to deliver the best possible solutions.
As one of the most well known e-commerce platforms, commercetools shares our commitment to providing the e-commerce industry with leading solutions to the unique challenges that they regularly face. For this reason, we felt that a partnership between LexasCMS and commercetools was an obvious choice.
Alongside our partnership, we're also happy to announce the general availability of our official commercetools integration.
Fully committed to the microservices, headless, API and cloud paradigm, LexasCMS integrates seamlessly with the MACH architecture of commercetools and helps deliver the promise of 'next generation commerce'.

Christopher Holley - Global Director, ISV Partnerships at commercetools
The integration builds on top of our existing feature set to provide a direct connection between LexasCMS and commercetools. This connection unlocks the ability for both marketing teams and content editors to seamlessly embed commercetools products and categories within their CMS content.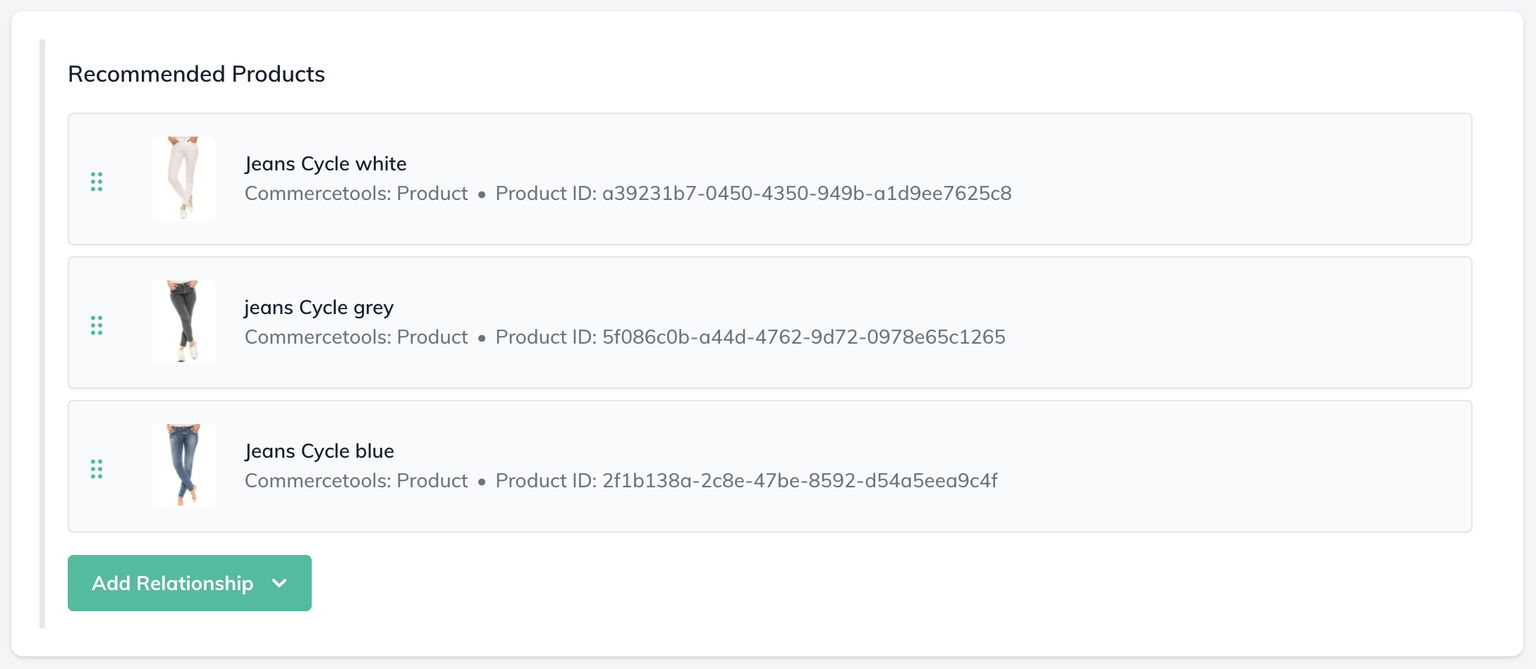 What does the new integration make possible?
In addition to allowing commercetools products and categories to be embedded within regular marketing content, the new integration can also be combined with LexasCMS's personalisation and scheduling capabilities.
This enables an almost endless number of possibilities, making it trivial to provide content editors with features that are normally considered to be highly complex and costly to implement. Examples of such features include:
Personalised landing pages and promotions
Personalised product and category recommendations
A/B testing
Premium content paywalls
For more information about the new commercetools integration, please see the documentation.
Are you using commercetools and looking for a better content management solution? Get in touch and we'll be happy to provide a demo and answer any questions.
---
About commercetools
commercetools is the world's leading platform for next-generation B2C and B2B commerce. To break the market out of being restrained by legacy suites, commercetools invented a headless, API-first, multi-tenant SaaS commerce platform that is cloud-native and uses flexible microservices. Using modern development building blocks in a true cloud platform provided by commercetools, customers can deliver the best commerce experiences across every touchpoint on a large scale.

commercetools has offices across the US, Europe, and Asia Pacific, with headquarters in Germany. Since 2010, commercetools software has been implemented by Fortune 500 companies across industries, from retail to manufacturing and from telecommunications to fashion.

More information at commercetools.com.