Today's post is a short but sweet update to announce that you can now easily create and manage Markdown content using our new Markdown field type 🎉
Markdown is a lightweight markup language created in 2004 by John Gruber and Aaron Swartz. Its clean and simple nature makes it very easy to learn (even for non-technical folks) and also makes it very popular for managing content in a variety of different use cases such as documentation and statically generated websites.
How do I create a Markdown field?
It easy! When creating a field within a new or existing content type, simply select the new 'Markdown' option when choosing the type of your field (see screenshot below).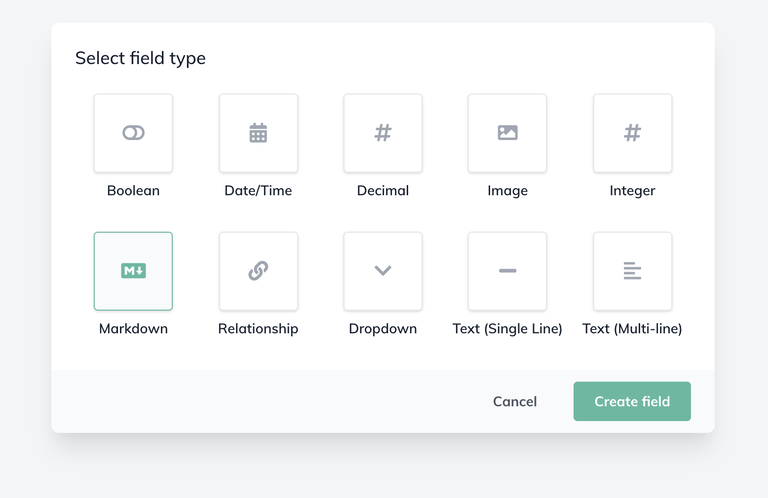 This will provide you with a handy WYSIWYG style Markdown editor which is suitable for both technical and non-technical users.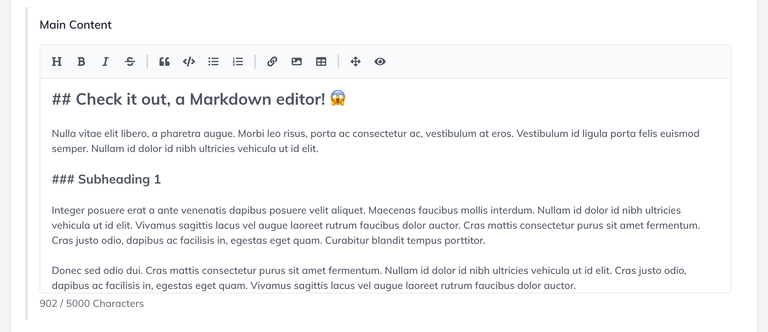 Let us know what you think
If you have any questions, feedback or suggestions about the Markdown field type or anything else, please get in touch 🙂