Today, we're excited to bring you our latest integration with a third‑party e‑commerce platform, WooCommerce.
Thanks to the huge popularity of WordPress, WooCommerce is one of the most widely used e‑commerce platform on the market, making it an obvious candidate for an integration with LexasCMS.
How does the integration work?
If you're familiar with any of our existing e‑commerce integrations, then you'll feel right at home using this new one.
For those of you who aren't so familiar, the WooCommerce integration provides a direct connection between LexasCMS and WooCommerce.
This connection provides a simple interface to both content editors and marketing teams, enabling them to embed products and categories from WooCommerce, directly within their CMS content.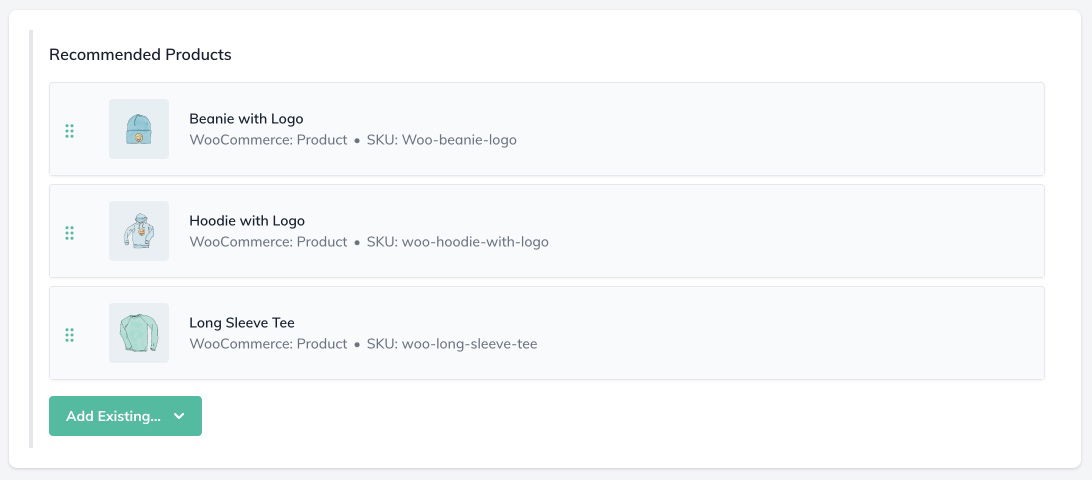 In addition to this, the new WooCommerce integration can also be combined with LexasCMS's unique personalisation and content scheduling capabilities, effortlessly unlocking techniques that are usually considered to be highly complex and expensive to implement.
Example of such possibilties include:
Personalised landing pages and promotions
Personalised product and category recommendations
A/B testing
Personalised checkout and product page promotions
Why wouldn't I just use WordPress as my CMS?
The fact that WooCommerce is backed by WordPress, may lead you to ask this rather obvious question, so let's take a second to talk about it.
While it's true that WordPress is an hugely popular CMS, it's limitations and ageing architecture mean that companies are very quickly outgrowing it's capabilities.
Despite this however, outgrowing WordPress doesn't necessarily mean that you have also outgrown WooCommerce itself.
Companies looking to migrate their e‑commerce store from a traditional WordPress/WooCommerce setup will generally fall into one of two categories:
They've hit the limitations of WordPress itself, but would still like to continue using WooCommerce as their e‑commerce platform
They've outgrown both WordPress and WooCommerce, and are looking to replace them with more powerful solutions
Regardless of which category you fall into, LexasCMS's new WooCommerce integration provides you with everything you need to move forward.
By migrating to an API‑first or headless architecture, you're able to select and combine different platforms, with each platform solving a specific problem (such as content management, e‑commerce etc.).
Summary
So there you have it, you can now combine LexasCMS with your WooCommerce products and categories, enabling you to deliver a tailored e‑commerce experience to each and every one of your customers!
For more information about the new WooCommerce integration, please see the documentation.
Are you looking for a better content management solution for your WooCommerce powered store? Get in touch and let's have a chat!.